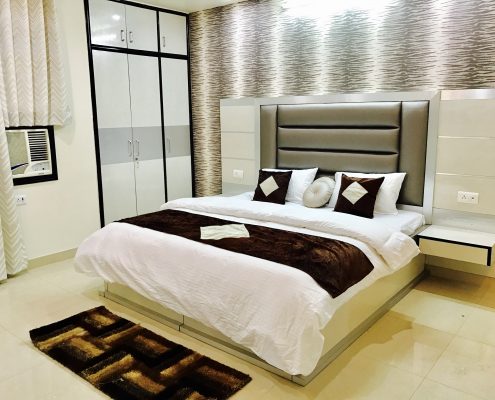 Premier Deluxe Rooms
(230 sq ft)
Room Layout
Bedroom + Bathroom
Rentals (Double Occupancy)


Start From Rs 1,790/Day AND Rs 9,990/Week AND Rs 33,990/Month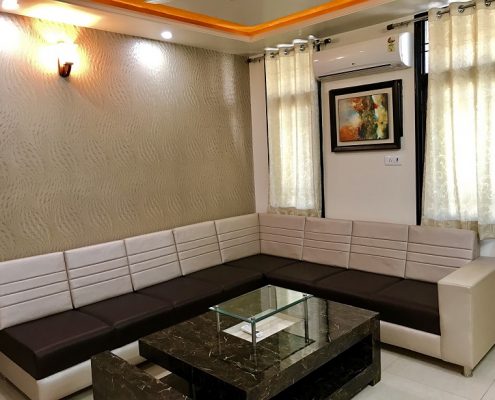 Classic Studio Apartments
(400 sq ft)
Unit Layout
Bedroom + Bathroom plus Living Room with Kitchenette
Rentals (Single or Double Occupancy)


Start From Rs 1,990/Day AND Rs 11,990/Week AND Rs 39,990/Month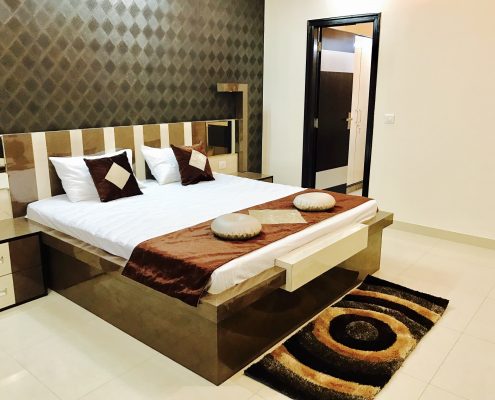 Superior One Bedroom Apartments
(550 sq ft)
Unit Layout
Bedroom + Bathroom + Living Room with individual Kitchen
Rentals (Single or Double Occupancy)


Start From Rs 2,490/Day AND Rs 14,990/Week AND Rs 49,990/Month
---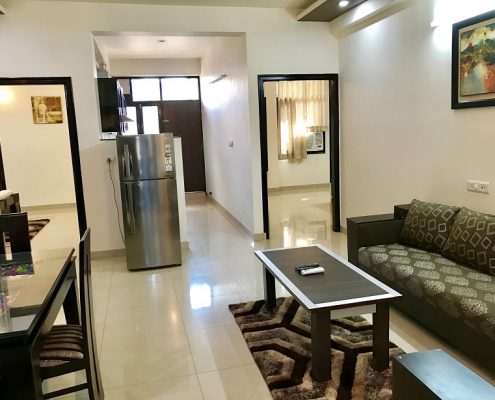 Superior Two Bedroom Apartments
(950 sq ft)
Unit Layout
2 Bedrooms + Kitchen +2 Bathrooms +Dining Area Living Room
Rentals (Single or Double Occupancy)


Start From Rs 3,490/Day AND Rs 20,990/Week AND Rs 69,990/Month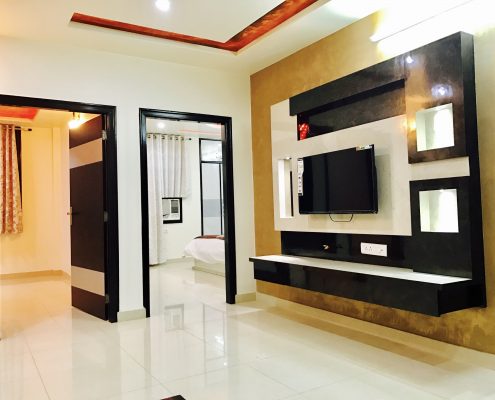 Superior Three Bedroom Apartments
(1800 sq ft)
Unit Layout
3 Bedrooms + 3 Bathrooms + Dining Area + Living Room + Kitchen
Rentals (Single or Double Occupancy)


Start From Rs 4,490/Day AND Rs 29,990/Week AND Rs 98,990/Month
The above pricing of the service

apartments in Chennai

are the estimated starting prices of the base category.The mentioned prices may vary at different locations and are possibly higher for premium apartments. It is advised to clarify all the terms and condition of all serviced units with exact information of rentals at the time of booking from the sales representatives.
Extra Beds/Person above occupancy limit, specified for respective rooms and Apartments would be charged at Rs800/night. The stay for kids below the age of six years will be FREE, the charges for the children falling in the age group of 6-11 will be Rs 500/night and children above 12 years will be charged Rs 800/night.
Above prices of

holiday home lettings

are exclusive of Service Tax. Currently, service tax is levied @15% as per government policies. Service tax will not be charged if the room or apartment is taken for more than 3 months.
In our Holiday home lettings, weekly rentals are applicable for minimum 7 nights stay, and rent would be calculated on the pro-rata basis for any further extension. And the monthly rent would be counted for 28 nights; any extension would be billed on the pro-rata basis.
Refundable Damage Deposit has to be submitted by the guest at the time of booking which will be returned at the time of check out.
All our rental holiday lettings apartments in Chennai are billed in advance Rent is all inclusive for housekeeping (floor & toilets), 24-hour power backup, Cooking Gas, Water supply, Tata Sky TV, Wi-fi, linen changes and all flat maintenance. Electricity charges will be charged extra as per actual usage.
Cancellation fees - If the reservation is cancelled 15 days before check-in date, No cancellation charges will be applied. If the reservation is cancelled within 15 days of on-boarding day, 50% cancellation charges will be levied . There will be no refund of rental if reservation is cancelled or modified later in all residences in Chennai.